14 Tips and Ideas For Cutting The Cost Of Car Insurance
The cost of car insurance can take a big chunk out of your driving budget, but it doesn't have to be that way. Here are 14 tips and ideas to help you get your annual premium down.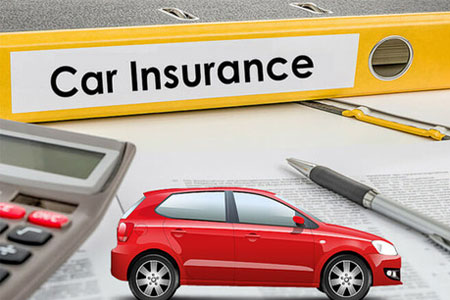 1. Shop around
A recent study has shown you can save as much as a third on your annual premium, simply by shopping around. So don't just automatically accept your renewal quote each year.
2. Limit the number of people allowed to drive the car
The more people who are covered by a policy, the more it's likely to cost. Young drivers are particularly expensive to insure, so make sure you remember to take your kids off your policy when they get their own vehicle.
3. Request a higher excess
Most insurance policies include an excess charge (the amount you have to pay towards any repairs that are claimed for). If you're prepared to increase this, you can get a reduced premium.
4. Don't use your car for work
Insurance policies that cover only "social, domestic and pleasure" are generally cheapest.
5. Buy through the internet
Many insurance providers offer a small discount for online transactions.
8. Ask for an introductory discount
You may be eligible for this, even if you don't have any claims bonus but have driven a company car - or someone else's car - with a no claims bonus on its policy. Some insurers just offer you a discount because they want your custom. And if you have built up a no claims bonus, say so.
9 Look for ways of protecting your no claims bonus
Some policies allow you to make a claim in set circumstances without it affecting your no claims bonus. You'll pay a small premium upfront, but it could save you a fortune in the long run.
10. Improve your driving skills
A Pass Plus driving test, or similar qualification, can cut the cost of your premium.
11. Remember: Not all car insurance companies are created equal
They have unique business models designed to serve certain types of drivers who pose different levels of risk. Make sure to find the right fit for your needs and behaviours.
12. Make it automatic
Consider signing up for auto pay or electronic funds transfer (EFT) instead of receiving a bill. Many providers offer a discount for doing this, which can certainly add up over time.
13. Get ahead of the game
Purchase your policy at least 10 days before you need it activated for a better rate. This is especially helpful if you know your policy is coming up for renewal and you want to switch to a new company.
14. Don't stop looking
It's a good idea to shop around every six months to see if a new insurance company or policy fits you better and compare car insurance quotes to make sure you're considering all rating factors and companies applicable to your unique needs.
We hope that some of the tips above can help you next time you need to arrange your car insurance.