Car Finance For The First Time
How to find a great first car and get some car finance!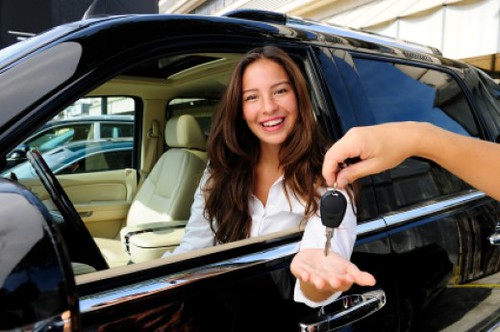 So, you have just got your restricted or full license and are in the market for your first used car. Awesome! The open road awaits you! You probably have a number of questions about the car finance process, and how to secure financing for your purchase. We've got answers! Below are some of the commonly asked questions our customers often have as a first-time buyer. Let's get into it!
So how does car financing work?
Say you have found a sweet vehicle online — and it's got everything you need. Looks like a great first car, but how do you pay for it? When you finance a car purchase, you are borrowing money and entering into a contract to repay it over time, you can choose to make repayments weekly, fortnightly, or monthly. At Dave Allen Motors, our financing is different from the haggling you might face at traditional used-car dealerships, where you negotiate financing terms and may experience a lack of transparency. At Dave Allen Motors our business manager doesn't get paid based on your financing terms.
Here's how the process works.
Do your research and establish a budget to work with. Take a good look at your needs for your first car, including your driving requirements, to make sure you get behind the wheel of a vehicle that suits you for as long as you plan to keep it. Use our online calculator to understand the costs and the benefits of making a deposit against the car, or financing your new car from no deposit. Understand the financing terms you'll be hearing about as you go through the process. Your used car research will pay off.
Any questions? We are sure you will have a few, you can talk directly with our business manager on 0800 227000. But first, have a look at our FAQ's page you may find the answer there.
Get pre-approved. This gives you an idea of how much you can spend on your purchase, it's free with no obligation. Apply Now
Come see us at Dave Allen Motors. You can sit down with our business manager and go over available financing options. Finance decisions come directly from our finance partners, and usually, we have a decision within minutes of submitting your application.
How do I budget for a used car?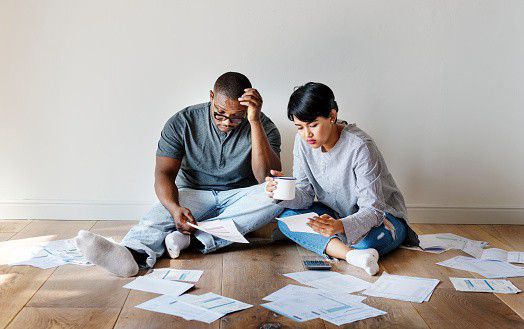 Do yourself a favour and make a budget for your first car purchase. Giving yourself some realistic guardrails will help make car ownership easier on your wallet! Check out this great budget calculator from the team at Sorted, it's free and will give you a great idea of what you can afford.
So, when you've got your eye set on a vehicle — you can make your purchase more confidently, and with less worry about paying for it.
How important is a deposit?
A deposit is the amount of money you put down at the time of your purchase. Some dealerships require a deposit, but at Dave Allen Motors, making a deposit isn't a requirement. But it is important, that's because it reduces that amount you'll need to finance.
If you have a vehicle to trade-in, the sales team at Dave Allen Motors will be more than happy to appraise your old car. Your trade-in price can then be put towards your deposit for your new car.
Can I get approved if I have bad credit?
At Dave Allen Motors, our experienced business manager can help you achieve your dream of owning a car, even if you have bad credit. We successfully have provided options to customers with many different credit profiles over the years, as we work very closely with some of the country's leading financial companies, which improves your chances of getting approved. If you'd like to learn more check out this page on our website about Bad Credit Finance.
Can I finance through my bank or credit union?
Absolutely, but you find this process normally takes a number of days, with a couple of trips to the bank to sign the necessary paperwork. At Dave Allen Motors we specialize in used car finance and can offer some of the best finance deals available today. We can normally have you pre-approved within a couple of hours, and you can do all of this now from the comfort of your own home. With our paperless system, you can apply for car finance with a couple of easy steps, which can be completed from your smartphone, iPad, laptop, or home pc.
What do I need to get pre-approved?
Our online application form has literally only 12 easy questions. We then use a system called Credit Sense which is 100% safe and secure. We send you a link via email or text, and once you follow the two easy steps, Credit Sense will send us your bank statements and the information we need to be able to pre-approve your finance application. It is quick, super easy, and best of all it is totally safe.
How do you decide where to buy?
We won't tell you where to buy your first car. Some used car dealerships may give you what you're looking for, and others might give you the feeling that you're being taken advantage of. But here at Dave Allen Motors, you can feel confident that we will never pressure you into making a purchase. We want you to find the used vehicle that best fits your needs, for as long as you plan to own it, and we have a no-haggle, no-pressure approach that lets our customers focus on finding a vehicle that's right for them.

You're embarking on an exciting adventure — good luck with buying your first vehicle, and whatever you buy, we hope you enjoy it.