Six Simply Questions to Select the Right Workshop For Your Car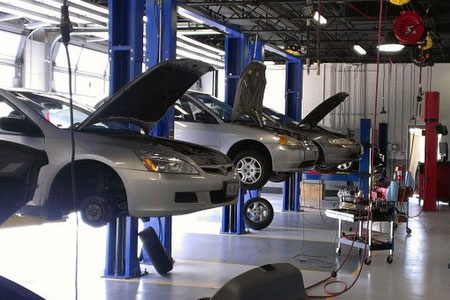 Does the business employ only certified technicians? Is the business a member of the MTA? Affiliations and credentials are good indicators of the management's commitment to education and training.
Are all customers greeted and treated in a friendly and respectful manner? Many workshops excel in the area of customer service and satisfaction. A simple phone call to the shop to inquire about their services can give you a glimpse of how they treat customers.
Will the workshop provide a written estimate for the work to be done on your vehicle? You should know what you are paying for before they start any work on the car.
Is the workshop and customer waiting area clean and organized? Cleanliness and organization are signs of a well-run business.
Does the business offer a warranty on parts and workmanship? Is the workshop using new or second-hand parts? Again check to see that the business is a current member of the MTA, that way you know all workmanship is guaranteed.
Does the business have a list of satisfied customers or references that it is willing to give you? Satisfied customers and recommendations from family, friends, and neighbours are helpful in finding a good mechanic. Most workshops will have websites that are worth checking out as they often include testimonials and reviews from customers and any additional information about the business.
Your vehicle is a major purchase, so it makes sense to choose a good mechanic that is qualified to work on your car and give you good advice.